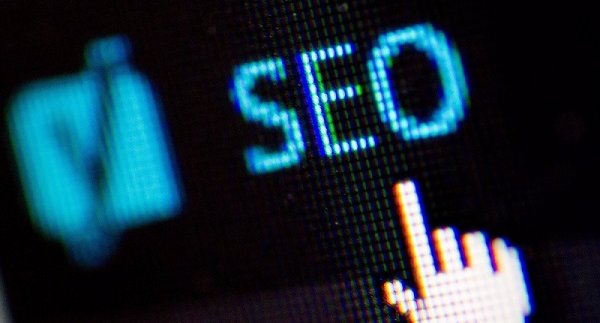 Search Engine Optimization (SEO) is a topic many business owners may not be familiar with but should be. Whenever your potential clients search for something on the internet, what do they do?  That's right, they "Google" it! And after they perform a Google search, there are two main types of results displayed- the advertising results (Google AdWords), and the non-advertising (Organic) results. If you want to be found in the organic search results and not pay for rankings with ads, you must have a website that is optimized for the specific keyword combinations that are the most effective in driving traffic to your site.   And with 75% of searches not browsing past the first page of search results, you must be well ranked to be effective.
Your Potential Clients are Looking for You!
SEO is very important to any business that is using its website to drive sales because consumers are using Google, Bing, and Yahoo to search for what you are selling.   In fact, your potential customers are searching online for local businesses more than ever, with 97% of consumers using the web to search for a local business. If your website shows up on the front page of the search results, instant credibility is built. People can easily find your website, contact you, and ultimately transact business.
ORGANIC RESULTS: Unlimited Traffic at a Fixed Cost
Unlike "pay per click" advertising, any time a person clicks on an "organic" search result, you do not have to pay an advertising platform for that visitor. It does take an investment to have the work performed and have the website maintained. However, once the SEO work takes hold, it can literally be like having dozens of billboards all over the internet promoting your business. With over 70% of searches being 3-7 word phrases, there are countless ways for your potential customers to find you. Being properly optimized can be the most cost-effective way to have as close to a permanent presence on the web as possible.
But Google is Always Changing, Right?
Well, yes and no. Yes, Google is constantly changing the details of its search algorithms and making them smarter. There are literally hundreds of updates per year focusing on removing or demoting spam, link issues, technical problems, and improving the user experience. If your SEO firm is following best practices or "white hat" methods for your search engine optimization project, you should not have a daily earthquake affecting your site's rankings.
Relevance = Results!
Many of the key inputs Google uses for rankings have not changed over the years. A key one that has not changed is relevance. Google wants to deliver the highest quality results, and that means content that is relevant to the search query. People use the search engines to find what they are looking for, and if the search engines stop delivering relevant content, people will stop using them. So even though there are hundreds of inputs that determine a web page's ranking, relevant content is a primary and long-standing requirement for search results and must be present- both then and now.
The dirty little secret to SEO success
Search Engine Optimization is a long-term strategy and is not an overnight process. It is more like diet and exercise for your website vs. popping a pill (advertising). For an existing website, it takes around 30-45 days to do the research and implement the initial optimization. The client will need to provide a lot of detailed information to the SEO company on their goals, their competition, their target market, and how they want to be found. The SEO company then researches the most profitable keyword combinations and begins the process of creating the content, proper coding, link building, and other social media strategies. After the optimization is uploaded, it generally takes 60-90 days for the search engine spiders to properly index the site and for measurable results to take hold. The good news is, with proper optimization and ongoing upkeep, the rankings should continue to improve over time and generate significant long term increases in website traffic and new customers.
If you want to build your business with less effort consider SEO. If you want to create long-term success, commit to an SEO strategy! Like anything else, planning and execution make dreams become reality!
I'd love to hear your stories of SEO success (or not). Please leave a comment, share and like!
Until next time,
Ty Henderson